Gower Lavender products make perfect gifts, but with seven different soaps in two sizes, two hand cream sizes, four colours of face cloth, and lots of different soap dishes, the combinations are endless.
But we've made Christmas shopping easy for you with our guide to Christmas gifts for 2022. Read on to find the perfect present for your friend, aunty, nanna, mum, sister, teacher – and more!
This little gift set is always popular. Team any soap of your choice with a tub of our best-selling lavender and neroli hand cream. Why not go for a limited edition Christmas Tree soap, or something sparkly with our Gold, Frankincense and Lavender bar?
You get: A large soap, a small hand cream
Price: £9.50 (or £13.50 for a big hand cream)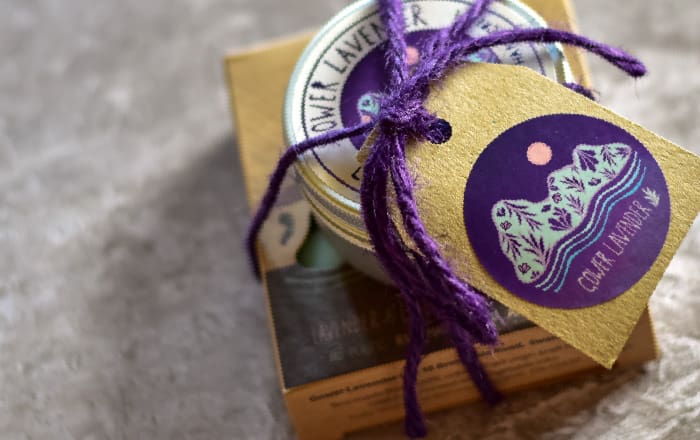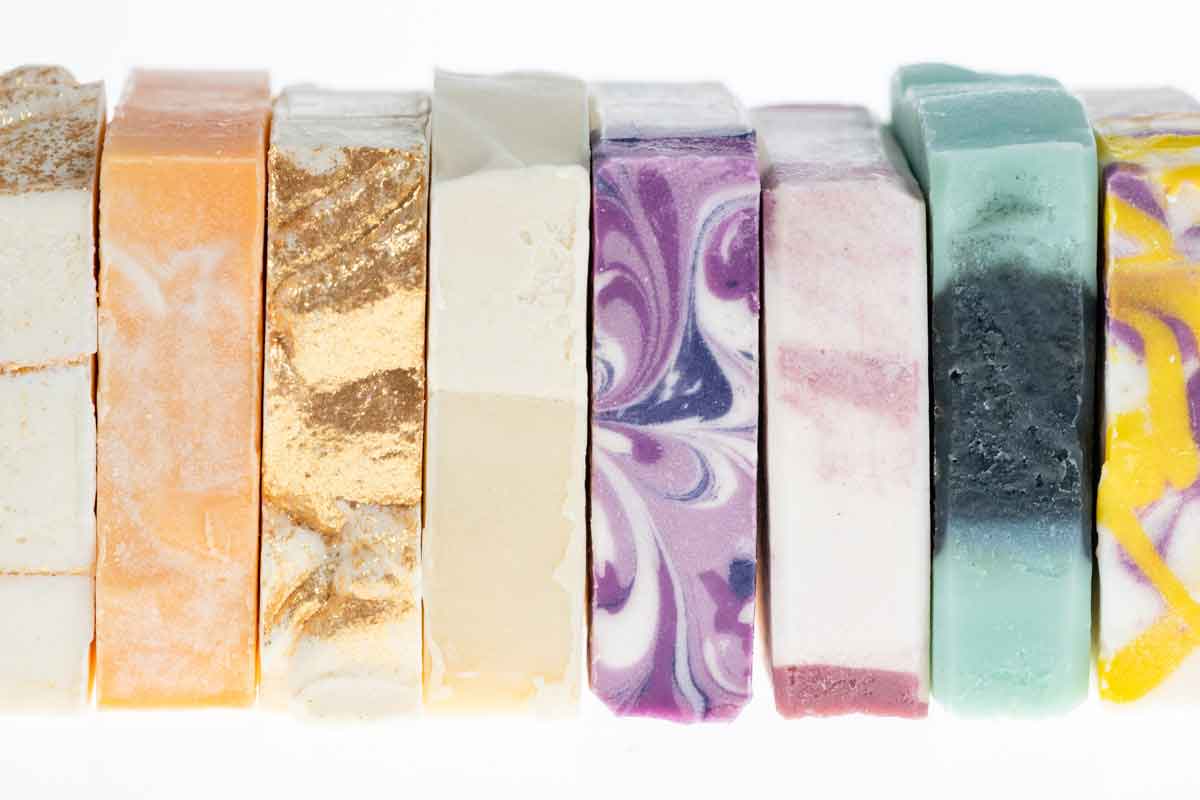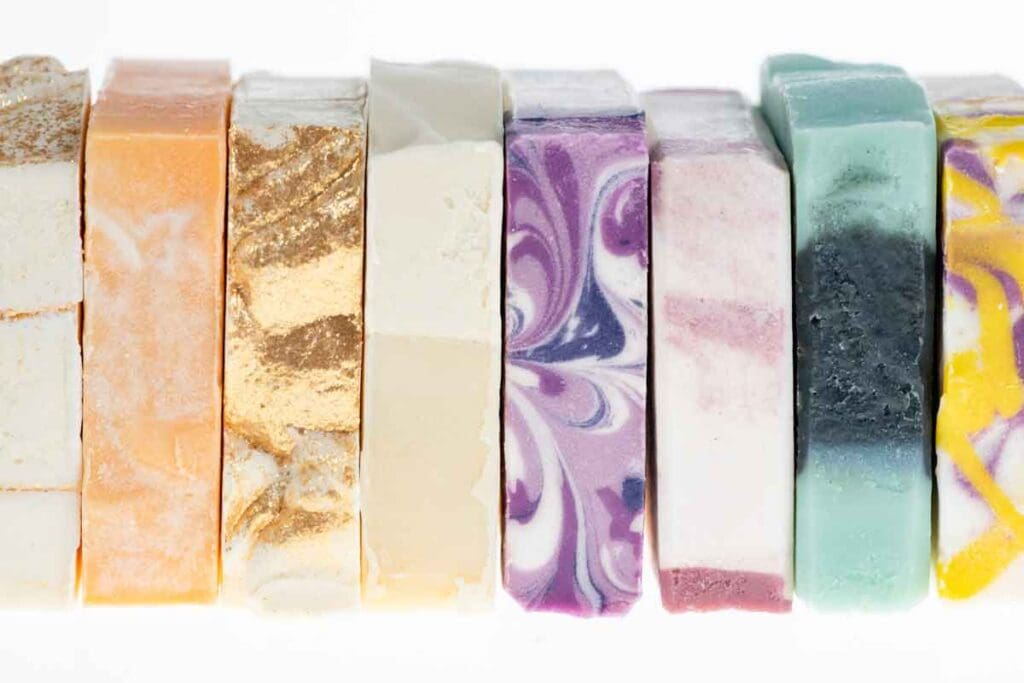 All our soaps are made with natural ingredients, mineral colours and essential oils. In their pretty boxes they make a wonderful gift on their own, or as part of a larger hamper. For Christmas we have Lavender Tangerine, Gold Frankincense and Lavender and of course our signature lavender bar, made with limited edition purple Christmas Trees.
You get: A bar of soap, either 85g or 40g
Price: £3.50-5.50
It can be hard to choose which soap to buy for someone – so we've taken all the hassle out of it with this gift set. Five of our most popular holiday-size soaps are teamed with a pretty ceramic soap dish, perfect for a pamper session (or just for the indecisive!)
You get: Five holiday soaps, one ceramic soap dish
Price: £23.50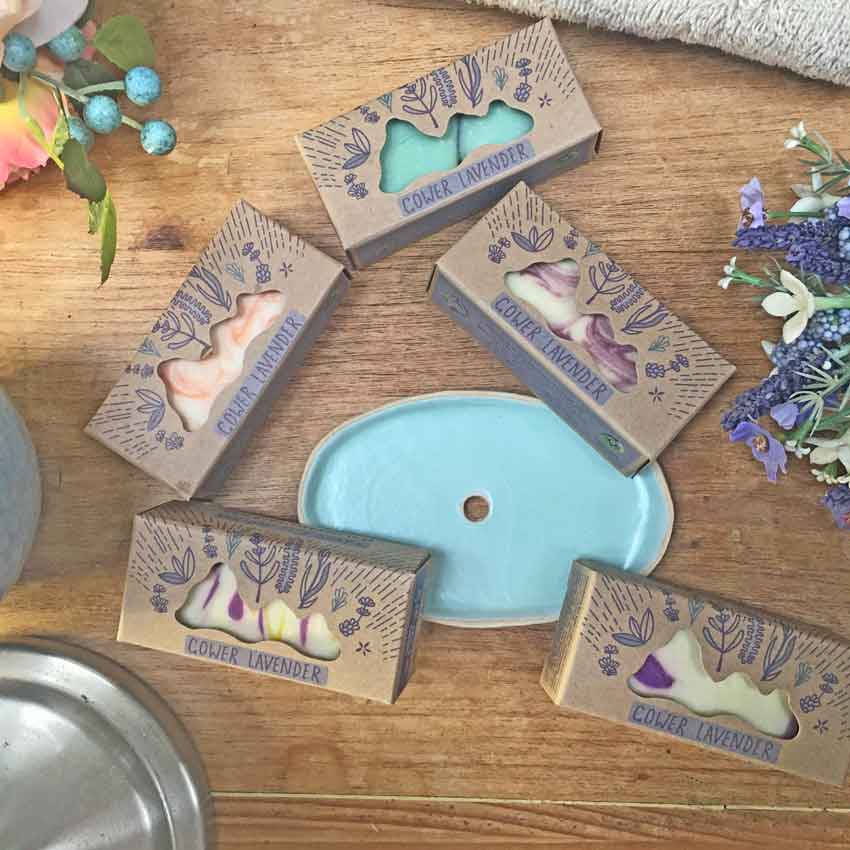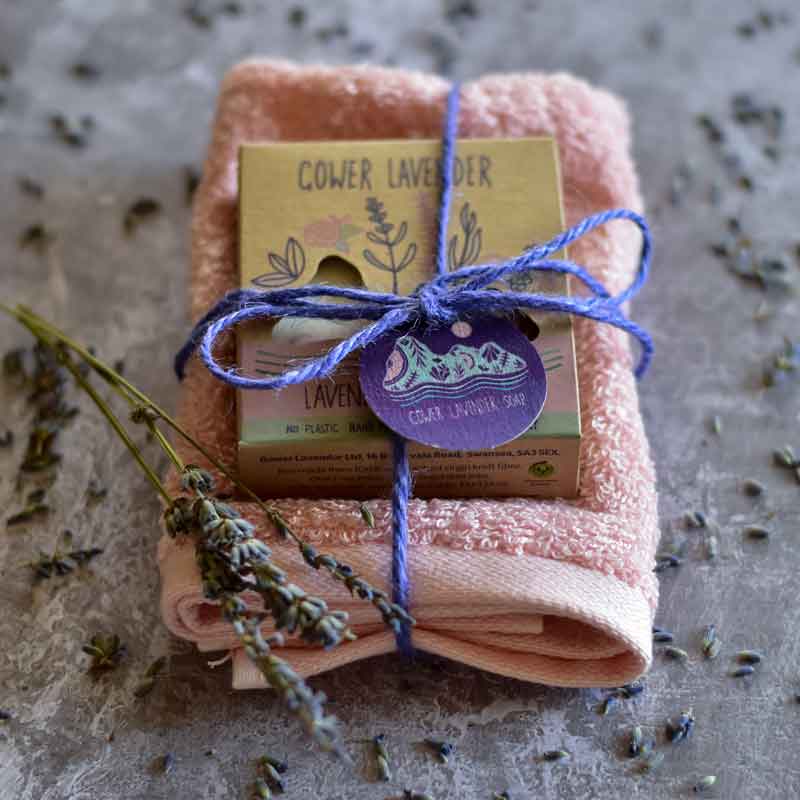 You can use our soft cotton squares as a face cloth, body cloth or hand towel, and they make a cosy set when teamed with one of our lavender soaps. In Wales, we call it 'cwtchy'. The cloths are available in purple, aqua, blossom and a vibrant, seasonal red. We like the blossom teamed with a Lavender Rose soap, the aqua with our Lavender & Laver Seaweed bar, and the red with Gold, Frankincense and Lavender. Of course, purple goes with everything! And the choice is up to you.
You get: A bar of soap, a cotton face cloth
Price: £8.50
Plastic-free, sustainable accessories make this set perfect for the eco-conscious person in your life. A cotton cloth, a jute scrub and a hemu wood soap dish are great companions for our vegan soap, and you know they won't leave a trace behind when they've finished their useful lives.
You get: A soap, a scrub bag, a cloth, a soap dish
Price: £14.50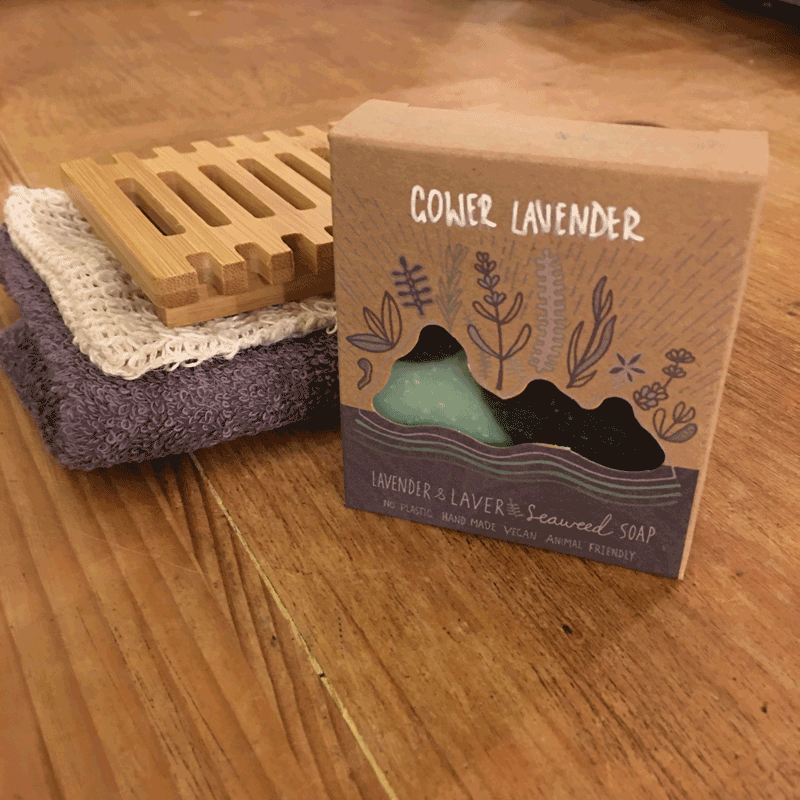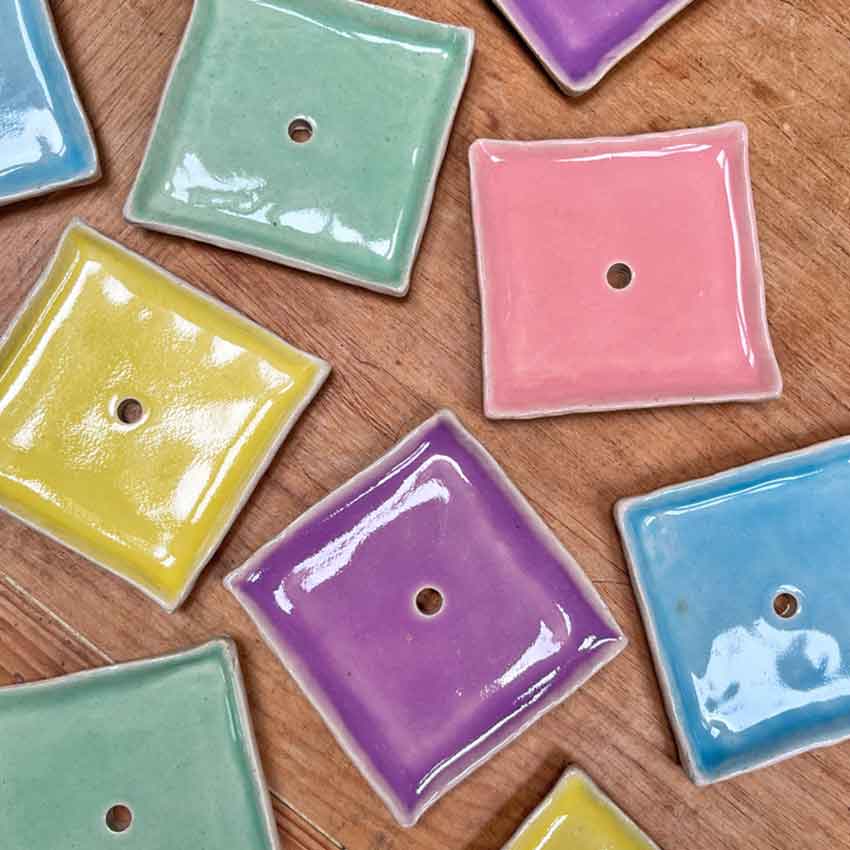 From sustainable hemu wood to hand crafted Gower timber and candy-coloured ceramics, we have all your soap dish needs covered. Wooden dishes come hand tied with soaps, while ceramics come in a gift box, with either a large or small soap.
You get: A soap and one of our soap dishes
Price: From £3.50 for just a dish, or from £9.50 for a set
Know someone who wants it all? We have a hamper for that!
The I Want It All Hamper is perfect for someone you really want to spoil this Christmas.
The hamper includes a Welsh blanket lavender heart, six soaps, a wooden soap dish, a cotton cloth, a natural scrub pouch, and a large hand cream presented in a beautiful hamper box with a magnetic clasp.
You get: Everything!
Price: £49.50