Perhaps the most common question we get asked is, can we visit your lavender field? So you'll be glad to know there are plenty of places on Gower where you can visit gorgeous fields of lavender. Here's everything you need to know.
Gower Lavender
First off, of course we grow lavender on Gower. We've been growing it since 2017 in various locations, but these days our main lavender field is in Murton, just off Manselfield Road. The field is packed full of the Hidcote variety of lavender angustifolia, and is the primary source of the lavender we use in our locally-made eco-friendly soaps, hand creams, lavender sachets and lavender syrup.
However, we're really sorry, but it's not open to visitors. This is because the field is rented, located behind private houses and can only be accessed through a private garden. While we'd love to be able to welcome visitors, it's just not possible at the moment. Our dream is to have our own field which we can open to the public someday, and if you know of anywhere suitable please do drop us a line – we'd love to hear from you!
Luckily there are a few other places nearby that are already open to the public.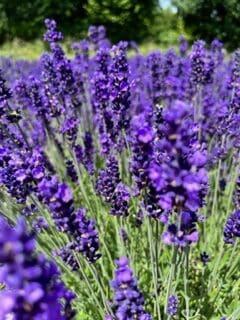 The Vile, Rhossili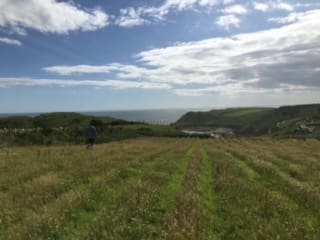 Back in 2019 we worked with the National Trust to help them plant a field of lavender overlooking stunning Fall Bay, just off the coastal path near Rhossili. The ancient fields are a medieval strip field system, which have been farmed on the same boundaries for centuries. There are several varieties of lavender in the field, although they weren't the barnstorming success we'd all hoped, because the dreaded Covid stopped volunteers from accessing the fields to weed them at a crucial point in their growth. Still, well worth a walk down to see the field and enjoy the other flowers around Rhossili.
Gower Fresh Christmas Trees, Three Crosses
Speaking of Rhossili flowers, the same people who've planted the infamous Rhossili sunflowers have also planted lavender at Rhossili (due to be open to visitors from 2024), but also at their farm in Three Crosses. The same farm is famous for its Christmas Trees, Santa's grotto, reindeer herd, sunflowers, and pumpkins. The Christmas tree farm has now branched out (lol, sorry) into lavender, and you can buy a ticket to visit the field during the summer months, where entertainment, picnics and refreshments are promised. Check out their website for more details and to book.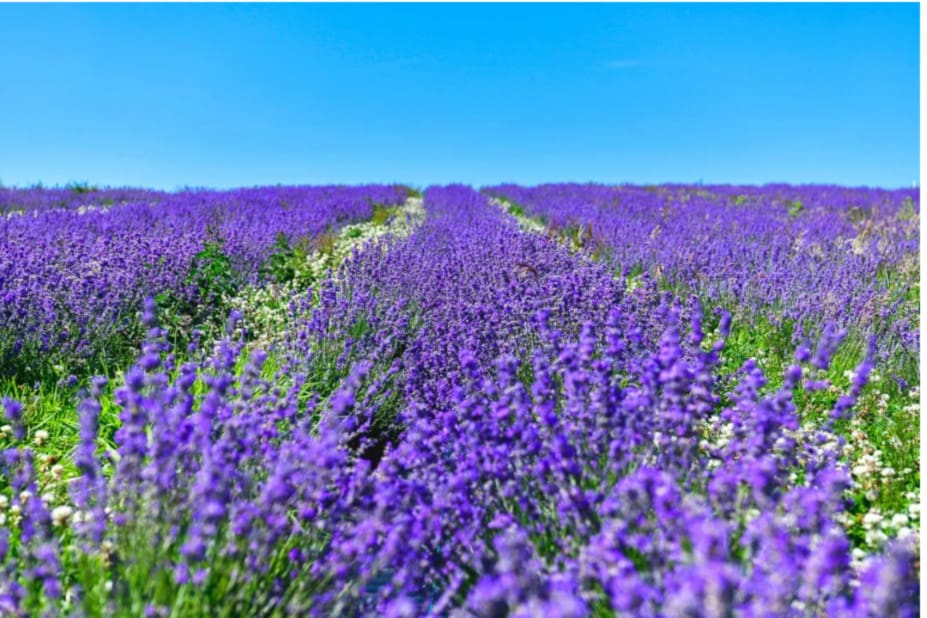 Bank Farm, Llangennith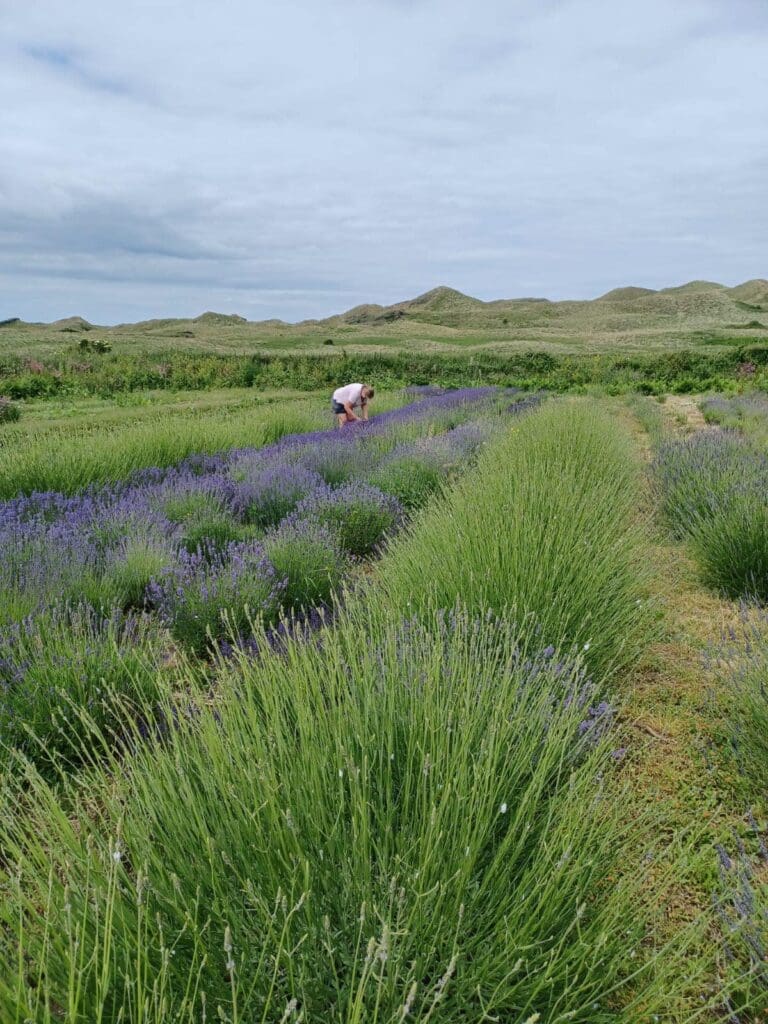 This Llangennith farm offers a field of lavender and a plant nursery. Unfortunately it's not open for visitors, but you can buy cut lavender and plants during the summer – just check out their Facebook page.
Welsh Lavender, Builth Wells
If you don't mind travelling a little further afield, the fabulous Welsh lavender is located in Builth Wells, about an hour and forty minutes' drive from Gower and is well worth a visit. Makers of the infamous Farmers' skincare products, their shop is open all year round, but you can also visit the farm and take your own picnic, enjoy a self-guided tour, go wild swimming in their pond, or browse their shop and deli stuffed with local goodies. Here's more info about times, locations and booking.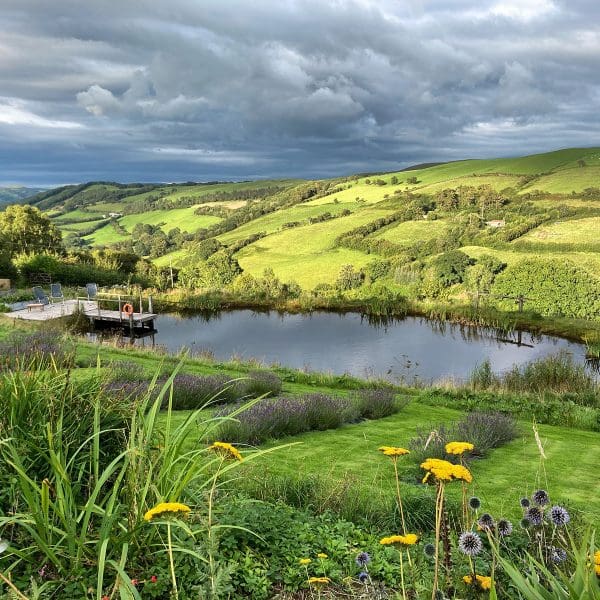 Other lavender delights
Don't forget, you can enjoy a lavender experience without even leaving the house. Our stunning lavender syrup makes a cocktail or mocktail to knock your socks off! Our soaps, hand creams and pillow sprays are a wonderful way to bring lavender with you wherever you go, and can be enjoyed all year round. Check out our shop for lots more ideas.